SeriesGuide helps you keep track of your favorite TV shows and movies.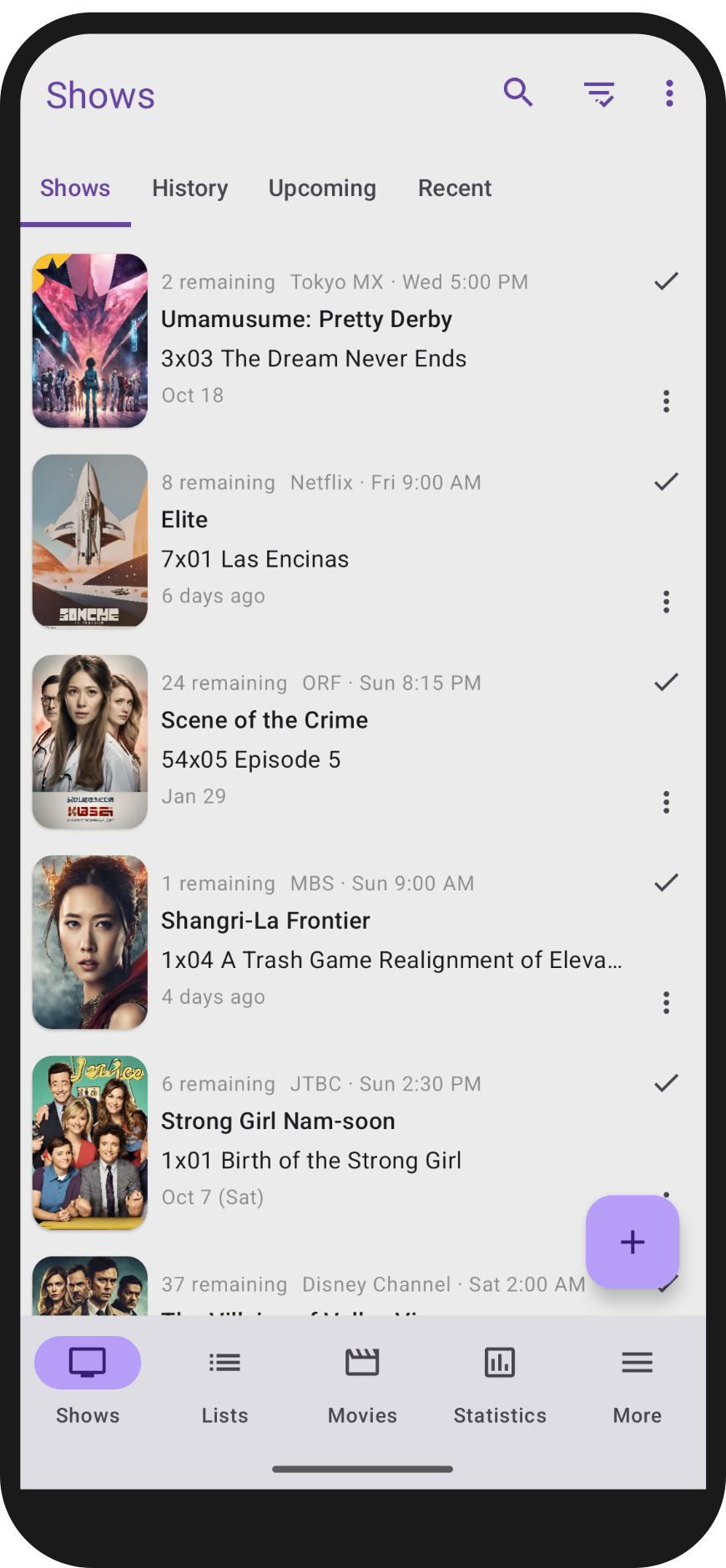 Alternative downloads
Follow SeriesGuide development
Find shows and movies to watch
SeriesGuide highlights shows with new episodes and is backed by the huge TV show catalog of TMDb.
It can display movies currently in cinemas or released digitally and offers access to the huge movie catalog of TMDb.
It also integrates with Trakt to sync your watched episodes and movies.
Sync and share
Connect your Trakt account or sign into SeriesGuide Cloud to sync your watched episodes and movies.
Hit the share button to post a link to an awesome episode or movie to any Android app, including WhatsApp, Signal, Facebook and Twitter.
Track your progress
Visual indicators make it easy to see remaining episodes and to spot unseen episodes.
The statistics tool sums how many hours you have spent watching (and still have to).
And more
The app also comes with
a resizable home screen widget,
a Light and Dark theme,
new episode notifications*,
third-party episode actions through extensions,
home screen shortcuts to your favorite shows*,
custom lists,
and much more.